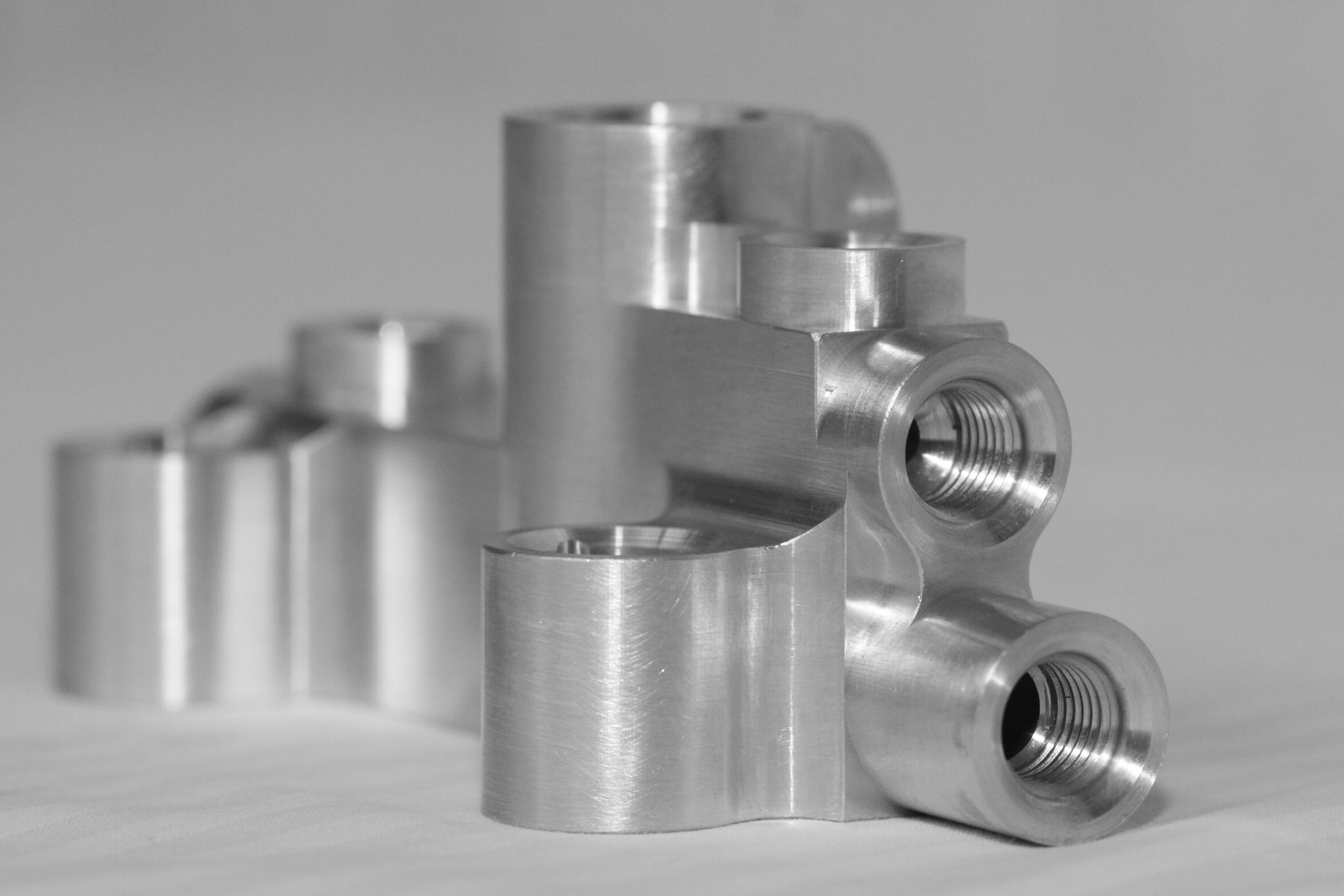 For all of your Precision CNC Engineering needs…
we offer
A&Z undertake both low and high volume manufacturing, using the very latest, high end CNC controlled precision engineering machines for turning and milling using brands such as Okuma, DMG Mori Seiki and XYZ. Please see our Plant List for a full list of our capacity.
Including our Mitutoyo CNC co-ordinate measuring equipment, SolidWorks CAD-CAM system, Tricorn MRP with Scheduler, ISO 9001 quality system and our highly skilled engineers and over half a centuries worth of engineering experience, we are equipped to gain more power over our capacity, production, traceability and quality.
We work with a variety of different materials from Plastics to Aluminium's, Mild Steels to Stainless Steels, including the exotic materials such as Nitronic's, Inconel's, Nibron's, Titanium's and Duplex grades.
Our highly skilled team precisely engineer components from a range of metals and plastics using our capacity of high end Japanese CNC lathes and mills resulting in fantastic quality and low scrap rate. As a family run business for almost 50 years, we and our team pride ourselves on our quality of work and customer service we deliver
Turning – 6" to 15" Chuck capability with 1000mm between centres
Milling – large variety of sizes up to 1100mm x 550mm x 500mm
Small and large production batches
5 Axis machining
Twin Turret and Twin Spindle lathes to tackle the large production runs efficiently and effectively
Fully ISO 9001 qualified since 1999, we ensure constant monitoring of our processes and Quality System procedures and offer fantastic full lot traceability. We aim to generate a strong working relationship with our customers and also with our suppliers in order to fulfil the full circle of service
We use the latest CNC machinery, inspection equipment and networked Solid Works/Solid CAM. We have invested in our new full Tricorn MRP system with scheduler and almost doubled our factory space in the last 2 years.
Formula One and automotive
Oil and Gas
Railway
Boating and marine
Modifications and Walk-in customers are welcome
We work closely with our customers to manufacture products to customer specifications and requirements. From the simple component to the more complex products and documentation requirements