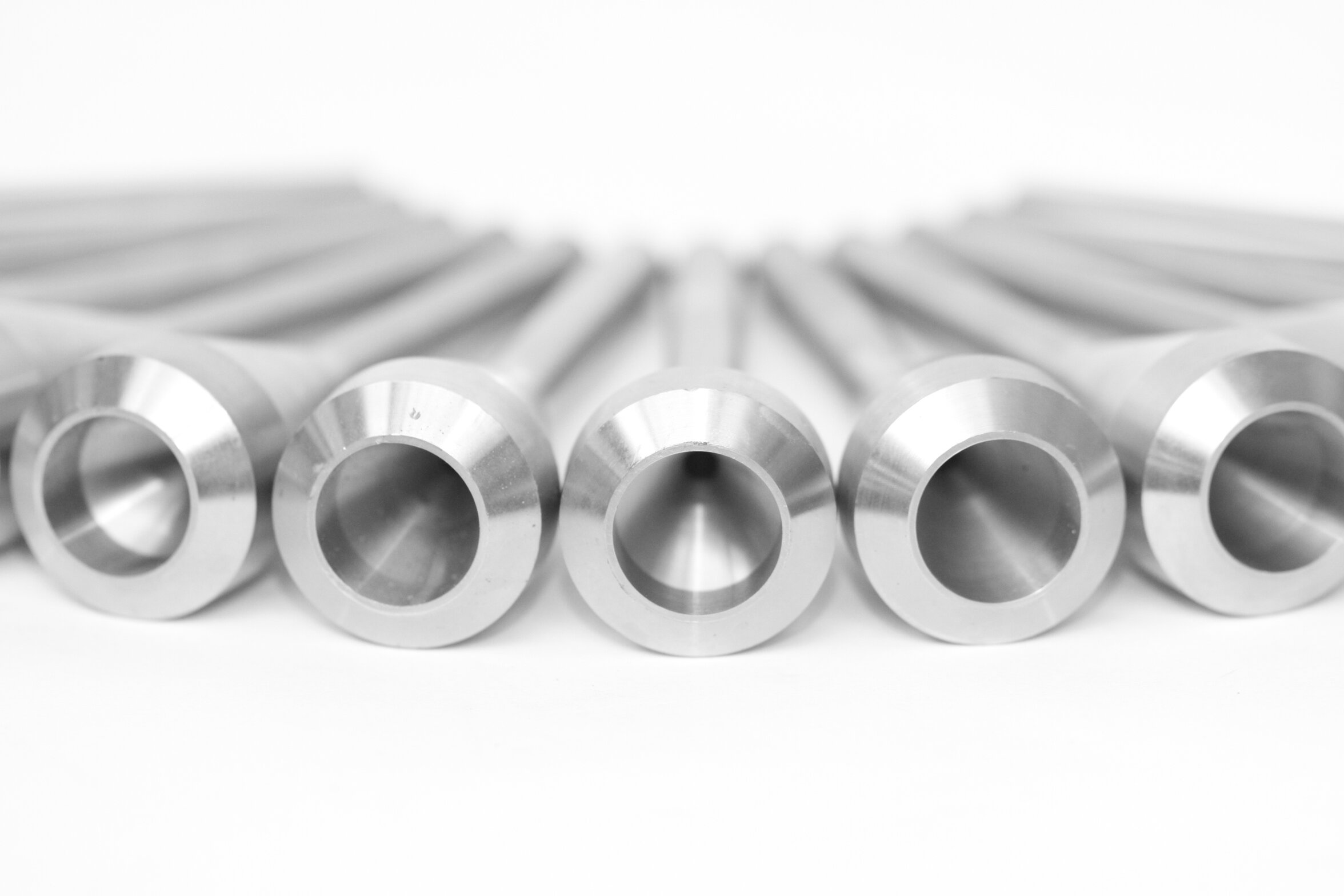 Founded in 1972…
…Vladimir Miljus (known as Val in the engineering world) started his dream of opening his own engineering firm back in the late 1960's. Buying a couple of manual lathes he started production in the garage of his family home in Reading and very quickly gained a healthy reputation of quality and trust. Val built relationships within the Formula One industry and within a small number of years…
…A&Z was formed!
Val rented a factory in Reading and purchased his first CNC machine - a big and bold move back in the 70s for a growing company but it meant being able to produce quality components that were accurate throughout each order, time and time again. Val found that using Okuma lathes and mills ensured the accuracy and being a high end and technologically advanced machine, downtime was not an issue and productivity was never hindered.
It's all about family!
In the mid 90's Val's daughter, Zora, joined the team and in that time has accrued great knowledge within every aspect of running the businesses as well as being in the forefront for promoting quality within our documentation and service to our customers.
In the early 2000's Zoran, Val's son and Zora's twin brother, joined A&Z. Zoran followed in our father's steps and is an outstanding engineer - incredibly knowledgeable and has a true and natural ability with engineering. Zoran will guide customers through their requirements and expectations with regards to their enquiries, and offer flexible solutions for any engineering needs.
Steps forward…
In 1999 A&Z became a limited company and also gained ISO9001 accreditation which we have held ever since - year on year we constantly improve, flow with the ISO Standard changes and adapt to customer requirements, meaning very low audit nonconformities year after year. And over the next couple of decades, we have gone from strength to strength, working with a larger variety of industries, increasing our capacity, employees, purchasing our own property and expanding it.
We have employed a number of amazing engineers over the years and we pride ourselves in providing long term stable employment along with a range of in house training as well as external training to ensure we continuously provide our high quality service.
Expansion
In 2017 we expanded our floor space from 3,500 square foot to nearly 6,000 square foot. We created a good work flow from goods in to goods out, extra space for the storage of materials and stock, along with a new meeting room, canteen and overall enhanced the movement within the company and its processes.
A little note…
There are three principles Val has always followed throughout the 60+ years of his engineering life – work efficiently, work accurately and above all work honestly. I will say I am extremely proud of my family and how hard they work and particularly of my dad and of all he has achieved, from little beginnings…
Zora
Industries
Formula One and automotive

Oil and Gas

Railway

Boating and marine

Modifications and Walk-in customers
Our Policy
providing a quality, personalised service

to precisely manufacture products to client specifications and requirements

investment into the very latest, high end machinery and highly skilled staff

to provide a competitive and realistic pricing policy

to provide full lot traceability where required
Material Types
We work with a broad range of material types from:
Stainless steel - 304, 316…

Nitronic 50HS/60

Duplex Grades - UNS S31803, S32760, S32750… Bar and plate form

Inconel - 625, 718…

Monels - K500, 400…

Plastics - variety of grades including Acetal, PEEK…

Mild Steels

Aluminiums - 2014T6…

Titaniums

Varieties from EN36C, X36C, 6082T6, 17-4Ph…
Amongst others. If you have any requirements, please do not hesitate to contact us.